My favourite animal: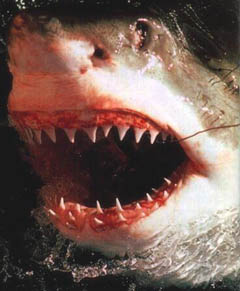 You know why? Because they are like the T-Rex of the sea. Plus, I was watching Killer Sharks narrated by shark/lady expert Daniel McPherson and when they come upand do as shown above they acually make a noise like a choking duck. Really, they are just big and cuddly, and most of all killer. Also, happy two and a half years to my lovely boyfy:
oh crap, sorry, here he is: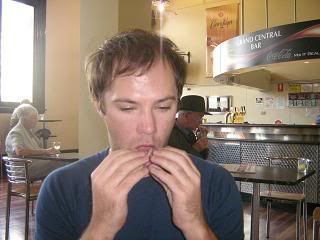 He loves invisible food.