As it becomes more apparent that I am not career-driven I've turned my focus to other things. Namely, being a housewife. There are so many benefits – cooking for my boyfriend, scrubbing my boyfriend's underpants, folding my boyfriend's clothes and waiting for my boyfriend to get home. Other perks include watching Oprah, crying and spying on neighbours. This is all likely to end in the birth of child named something like Dorito Daisy Connolly – and that's just the first son.
I thought I'd share with you my blooming collection of domestic items. I look at these things and I just think – 'this is what life is all about mother'uckas':
Here's a bunch of flowers half tulips, half lilies. I like to think they represent me – pretty but just about to die having been plucked out of the garden of life.
Here's a clock I bought myself. I watch every excruciating moment tick by.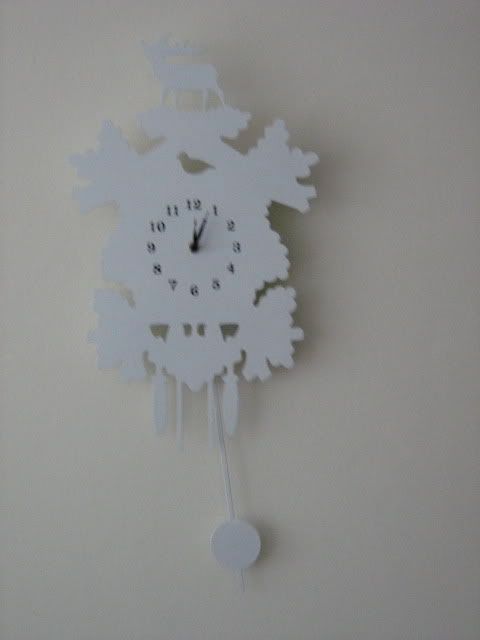 Here's where I keep my dry ingredients for sweet cakes. I twitch slightly when I see the cursive labels on them which say 'sugar', 'rice', 'tea' and 'coffee' because actually what I keep in them is sugar, flour, brown sugar and teabags. But I can't fix the injustices of the world can I?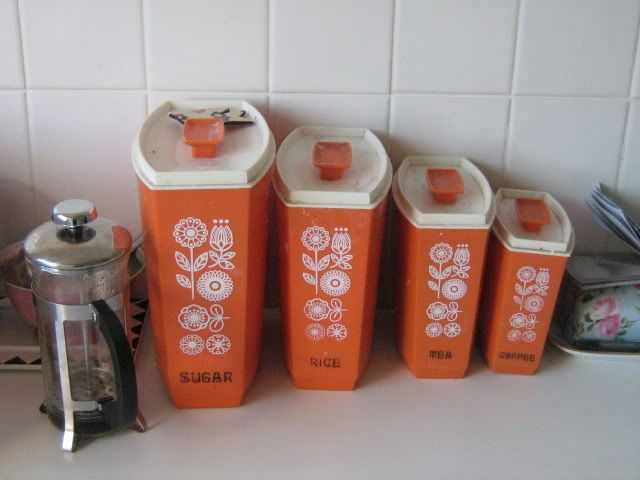 Here's my collection of champagne flutes and matching ice bucket. Sometimes I drink gin out of them when I'm alone watching David and Kim.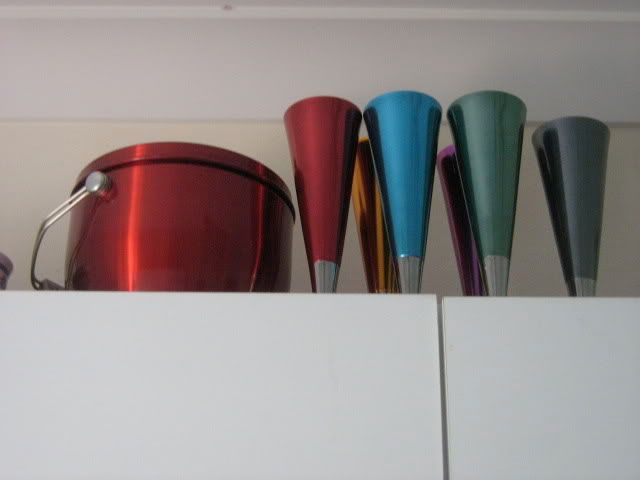 Here's my pink teapot and knitted cosy. Once I found that Joel had hidden the cosy in the back of the cupboard and that's why I threw him in the ocean wrapped in black plastic with rocks in his pocket.
And finally, a piece of tasteful craft that doesn't need an introduction.